Date
Date(s) - Apr/Mon/2014 - Apr/Sat/2014


Location
Chestnut Ridge Camp and Retreat Center
Category
Tags mentoring, nature awareness, nature connection, southeast
ART OF MENTORING
April 7-12 2014
In April, our family will be attending the Art of Mentoring course in North Carolina.  We believe nature connection to be vital when attempting to apply permaculture design and live a more regenerative lifestyle.  Deep connection leads to deep understanding and that allows us to better align ourselves and our habitats with nature. We are organizing a group discount. Details of how to register through us are below.
Prices
Prices include programs, food and lodging.  Lodging will be in outdoor screened-in cabins.  We also have indoor heated and air conditioned accommodations available as needed.
Adults (18 and up) will pay $695 for the full week.
Teens (13-17) will pay $450.  (Food and lodging for teens will be provided  in a separate wilderness setting)
Children (4-12) will pay $275
Young Children and Guardians (0-3)  will pay $350 total, for child and accompanying adult.  To take part in this program, at least one parent from your family group will be participating in the adult program, while the other parent, or an assigned guardian, will be taking care of the young children.
You will have to pay the full fee up front.  The group discount amount depends on the number of people in the group.  The maximum discount is 15% off full tuition.  We are close to having the required number of people to get the full discount.   I will refund your discount in March. Update:  We have reached minimum number of group participants to get maximum discount.  Send the fee MINUS 15%.
To Register for the group discount follow these steps…
Go to this

registration page

 and print out the registration form and the waiver form.
Fill out forms and send check or money order for full amount to:  Spiral Ridge Permaculture  444 Walker Rd. Summertown, TN 38483
Remember all forms and money is due by February 21.
More on the course…
Ask yourself:
 Do you wish for more connection between your own life, your community, and your work?

Are you looking for an experience that will transform your entire family, leave a legacy of empowerment for your children, and bring you closer together?
Do you wish to be part of a large, healthy, and regenerative community?
Do you have a strong, sincere desire to give back to the world that sustains us? 
Are you curious about the cultural elements that sustained entire communities over long periods of time?
Would you like to experience the renewal that comes from being in nature and learn how to draw insight from it?
The Art of Mentoring experience does just that, and more.

The intention of this program is to bring together people of all ages who seek a relationship with the land, each other, and themselves. We are given the tools we need to build a healthy, regenerative community in our own backyard. It's a inter-generational village-mentoring experience that is truly transformational.
The primary purpose of the Art of Mentoring is to awaken what the late Lakota spiritual teacher and healer Gilbert Walking Bull called the "Seven Sacred Attributes":
The quiet mind, where you can hear the voice of spirit or instinct within you.
The purity, innocence, and happiness of a child.
Vitality and health, "the quickness of a coyote." To be like a wild animal.
Deep listening and mentoring, a commitment to holding space for others.
Empathy, compassion and unconditional love for all living things.
Being truly helpful. A sense of your purpose, and bringing this gift to your people.
Being fully alive, giving yourself fully to all that you do.
"At its best, the Art of Mentoring helps individuals realize their full potential to the benefit of their community"  Jon Young, Tracker and Storyteller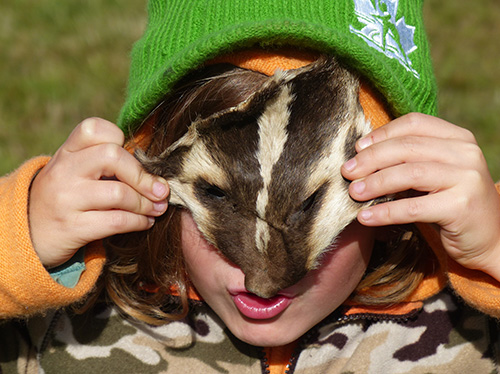 More information can be found at: Art of Mentoring, but remember to register through US at outlined above if you want the discount.
Email us with any questions at info@spiralridgepermaculture.com